Sports
Learning Teamwork, Self-Discipline, and Respect
Through Physical Activity and Sport
Facilities: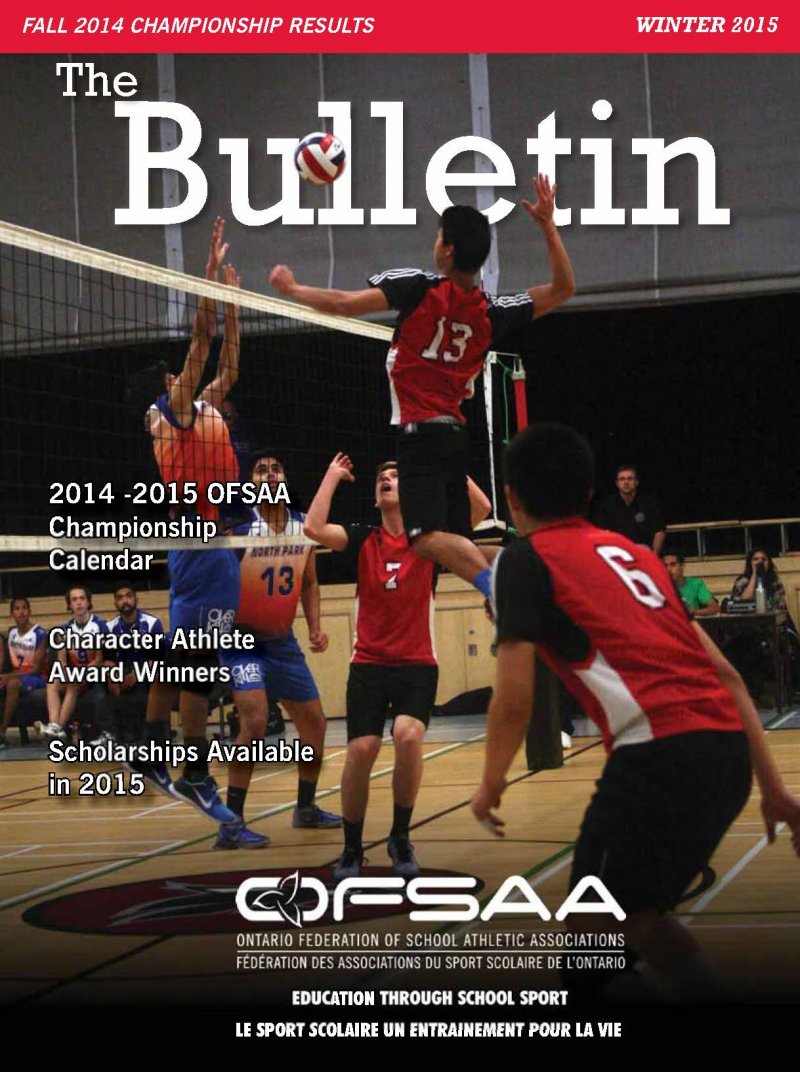 The Boshart Centre is the Home of the Bobcats— a beautiful double-court gymnasium with bleacher seating and retractable screen wall to subdivide into two separate and ample learning and playing spaces.
The wood floor is covered by TaraFlexTM, the court surface used in both the Beijing, London, and Rio Olympic Games, and in many NCAA gymnasiums and even CIS Championships.
The walls of the Boshart Centre gym proudly exhibit our accomplishments in High School sports in the form of ROPSAA and OFSAA banners.
The gym was featured on the cover of the OFSAA magazine "Bulletin" (Winter 2014 edition) when we co-hosted the Boys' AAA Provincial Volleyball Championships.
Our Elementary Gym has a hardwood floor and also a double-gym with a retractable wall. It is used primarily by our JK-Grade 5 students for gym classes, sports practices, and tournaments.
Outside of the building, BCS has a baseball diamond, an outdoor basketball court, and a full-size soccer field surrounded by a gravel track.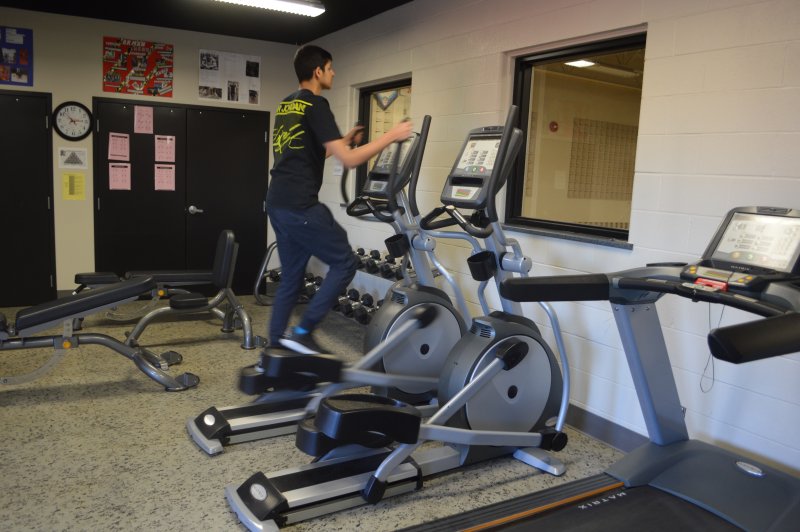 The Fitness Room is fully-equipped with free weights, treadmills, stationary bikes, elliptical machines, bench press… everything needed to work out the various muscle groups of an athlete's body! The room is used by our Grade 11 and 12 Fitness students as well as student athletes trained on the equipment with teacher permission.
And before you ask… I'm afraid the answer is "No, we do not offer memberships to our Fitness Club to parents". J
Courses:
BCS has mandatory Physical Education and Health classes from JK up to Grade 9 for all students. Courses range from 90 minutes per week (JK) to 180 minutes per week, depending on the grade. After Grade 9, students may choose to continue on and take Grade 10 Phys. Ed. and/or Grade 11 Fitness.
See Academic Program for details.
Interschool Sports:
High School
Our high school Bobcats compete against the other 68 Public, Separate, and Private high schools of all sizes in our ROPSAA (Region of Peel Secondary Athletic Associations) league. Though small in number, we are mighty!
As a "Single A" school (high schools with fewer than 500 students), we have earned the opportunity to represent our Peel Region at the OFSAA (Ontario Federation of Secondary Athletic Associations) Provincial Championships in Track and Field, Volleyball, Basketball, Cross Country, and Soccer more than 50 times since our high school began in 1992!
In addition, our high school teams compete in tournaments and championships sponsored by the Ontario Christian School Athletic Association.
Currently, our High School Sports Teams include:
Junior (9 & 10):
Boys' Basketball Girls' Basketball Cross Country
Boys' Volleyball Girls' Volleyball Badminton
Senior (11 & 12):
Boys' Basketball Girls' Basketball Cross Country
Boys' Volleyball Girls' Volleyball Badminton
Varsity (9-12):
Track and Field Ball Hockey Golf
Elementary & Junior High
In addition to playing occasional exhibition games against nearby schools, our Junior High teams compete against other schools in our Christian School association the ACSI (Association of Christian School International).
Depending on the year, we have had the fielded the following teams:
Gr. 4-6 Boys' Basketball Girls' Basketball
Boys' Volleyball Girls' Volleyball
Co-Ed Soccer Cross Country
Gr. 7-8 Co-Ed Flag Football Co-Ed Soccer
Co-Ed Badminton Co-Ed Ultimate
Boys' Basketball Girls' Basketball
Boys' Volleyball Girls' Volleyball