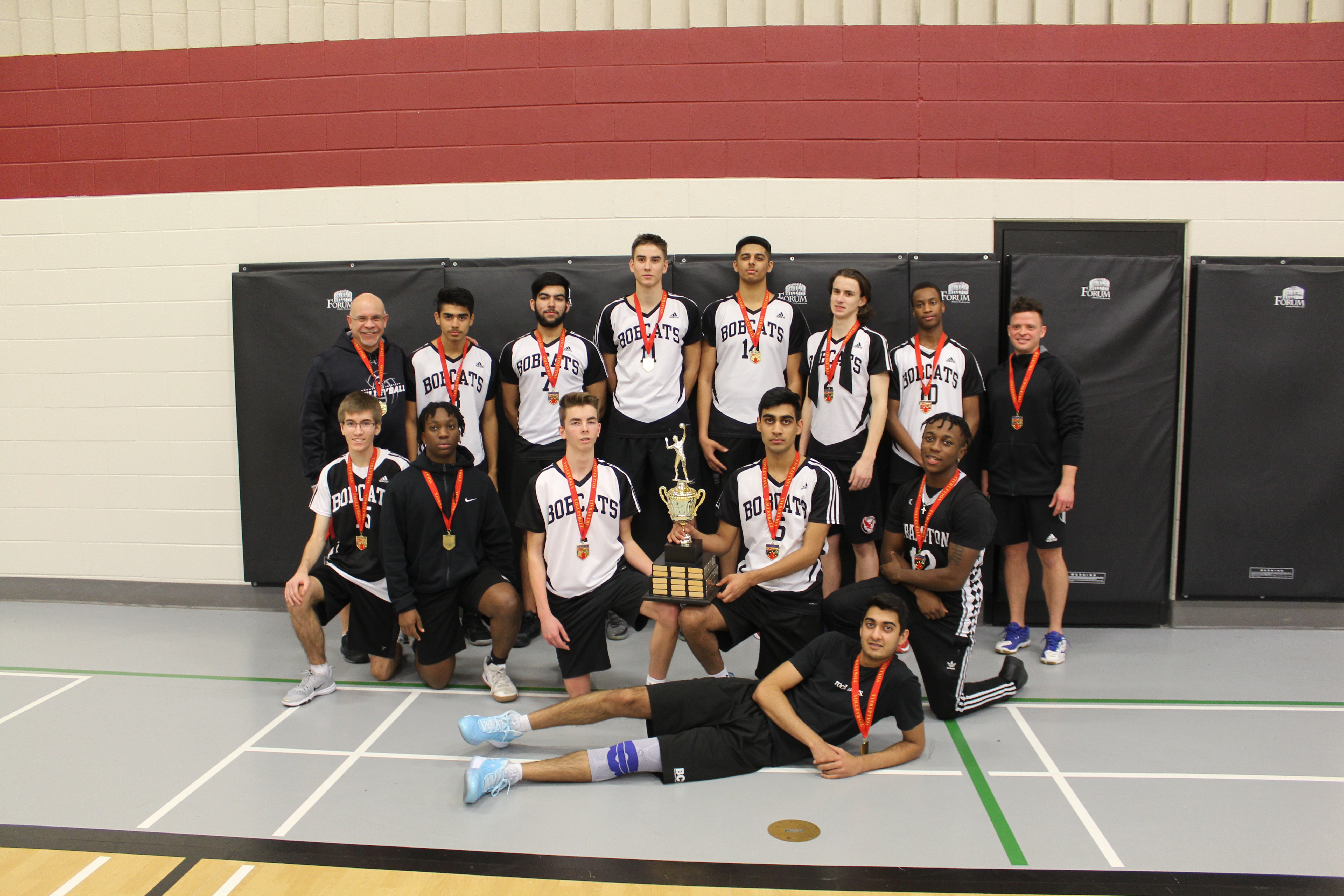 The Senior Boys' Volleyball team had a chance to play in the ROPSSAA final against a very strong John Fraser team. After winning the first set 25-22 they were able to pull off a nail-biting 28-26 win and claim Gold for the first time in BCA history! A huge thank you to all the fans that were there cheering on the Bobcats! The team heads out on Wednesday to compete in OFSAA to finish off their incredibly successful season!
POSTED |
February 5, 2020
Junior High Hockey Team
For the first time in school history, BCS students have represented the school in an inter-school ice hockey tournament!
Forming a combined team including players from Orangeville Christian School, six BCS students in grades 7 and 8 competed in the Guelph Invitational Hockey Tournament on Thursday, January 30th. After going undefeated in pool play and winning their semi-final game, our OCS/BCS team faced off against Guelph in the finals.
After giving up the first two goals early in the game, our boys fought back to tie it up 2-2. Then, in the final 2 minutes of regulation time, the team picked up a rebound and deposited the puck in the net for the game-winning (and tournament- winning) goal!
Special thanks for Mr. Blunt for attending and working with the coaching staff on the bench.
The team has another tournament next week at Teen Ranch in Orangeville and we've got high hopes that this inaugural foray into ice hockey will lead to BCS icing its own complete Junior high team in future years.